Spring is almost here, making now the time to spruce up our garden ideas, but before you start to feel daunted at the prospect of another costly project, pause for thought. You can learn how to make your garden look expensive without breaking the bank, and do a good job of it too. 
We've asked the experts and selected the top five ways to make your garden look expensive on a budget. The budget garden ideas in our list range in price but none of them cost more than £20, making this project an affordable but successful one. Without further ado, here are the best ways to make your garden look expensive for less than £20.
How to make your garden look expensive 
1. Light the way
'Illuminating your outdoor space is not only practical but is sure to wow any guests that visit your home, and make the garden appear bigger,' says Julian Page, Head of Design, BHS (opens in new tab). 'For a symmetrical, modern style we recommend spike or bollard lights as they are ideal for lining down the sides of the driveway for an even spread of light.'
Garden lighting ideas can really transform an outdoor space, and you can spend as much or as little as you like implementing them. You can buy a set of LED string lights from Lights4fun (opens in new tab) for as little as £12.99, and weave these around garden furniture, or place spike lights along pathways to boost your garden's aesthetic. Rechargeable table lamps are another cost-effective option.
2. Dress the floor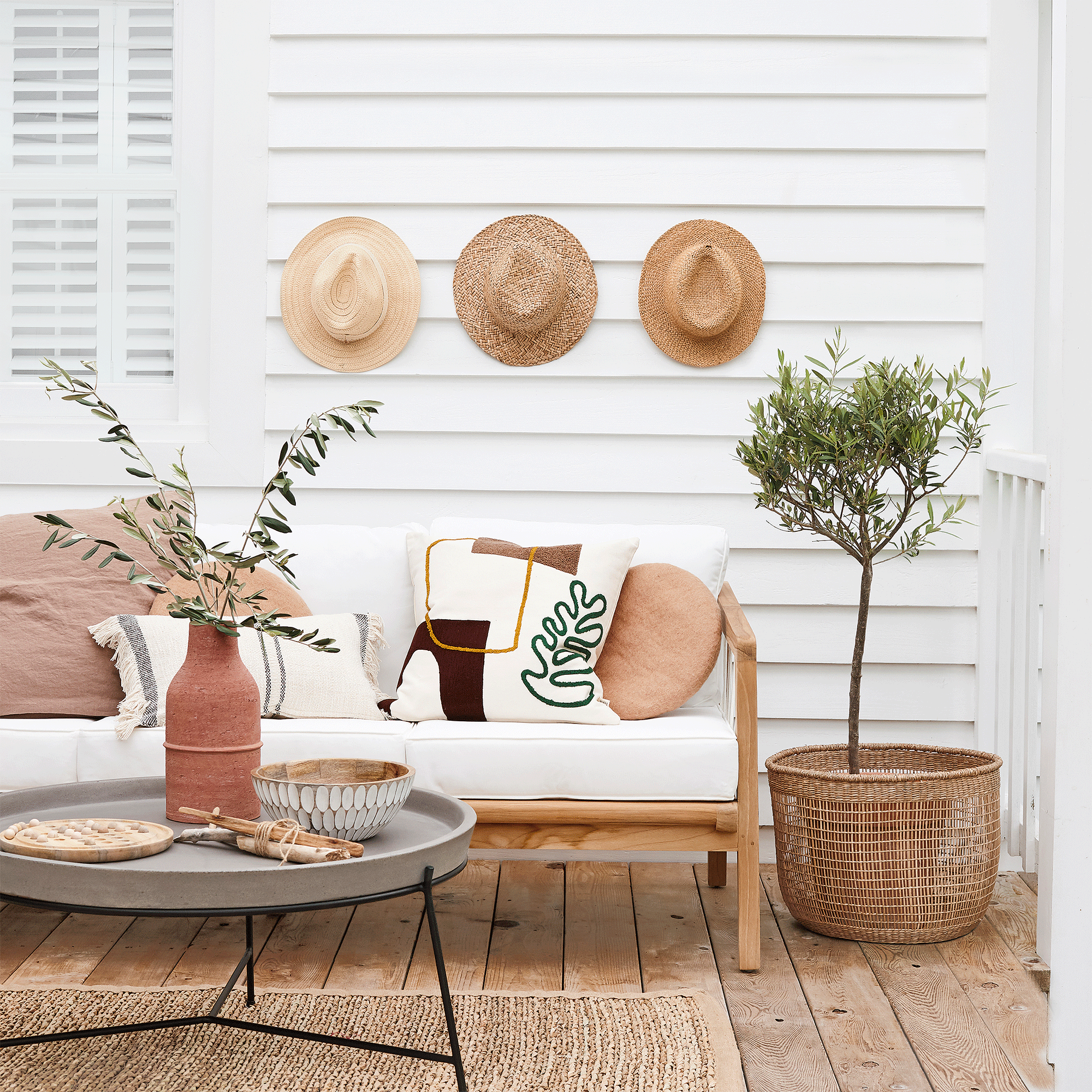 A fail-safe way to make your garden look expensive is to bring interior elements outside, and why not start from the ground up? Outdoor rug ideas will bring soft textures into the garden that will instantly make it feel more luxe. Buy second-hand from eBay or look at affordable places like SHEIN (opens in new tab) and Dunelm (opens in new tab), where prices start at £12.
'The additional solace of not having to place your feet on a cold patio tile creates a sumptuous experience, and a stylish aesthetic, that will work wonders in your garden without having to splash out on a full new set,' says Joel Garthwaite, CMO, Harbour Lifestyle (opens in new tab). 
'Choose a rug that co-ordinates with your existing furniture, and ensure you select one with hardwearing, weatherproof materials for a truly indulgent feel.'
3. Vary your planting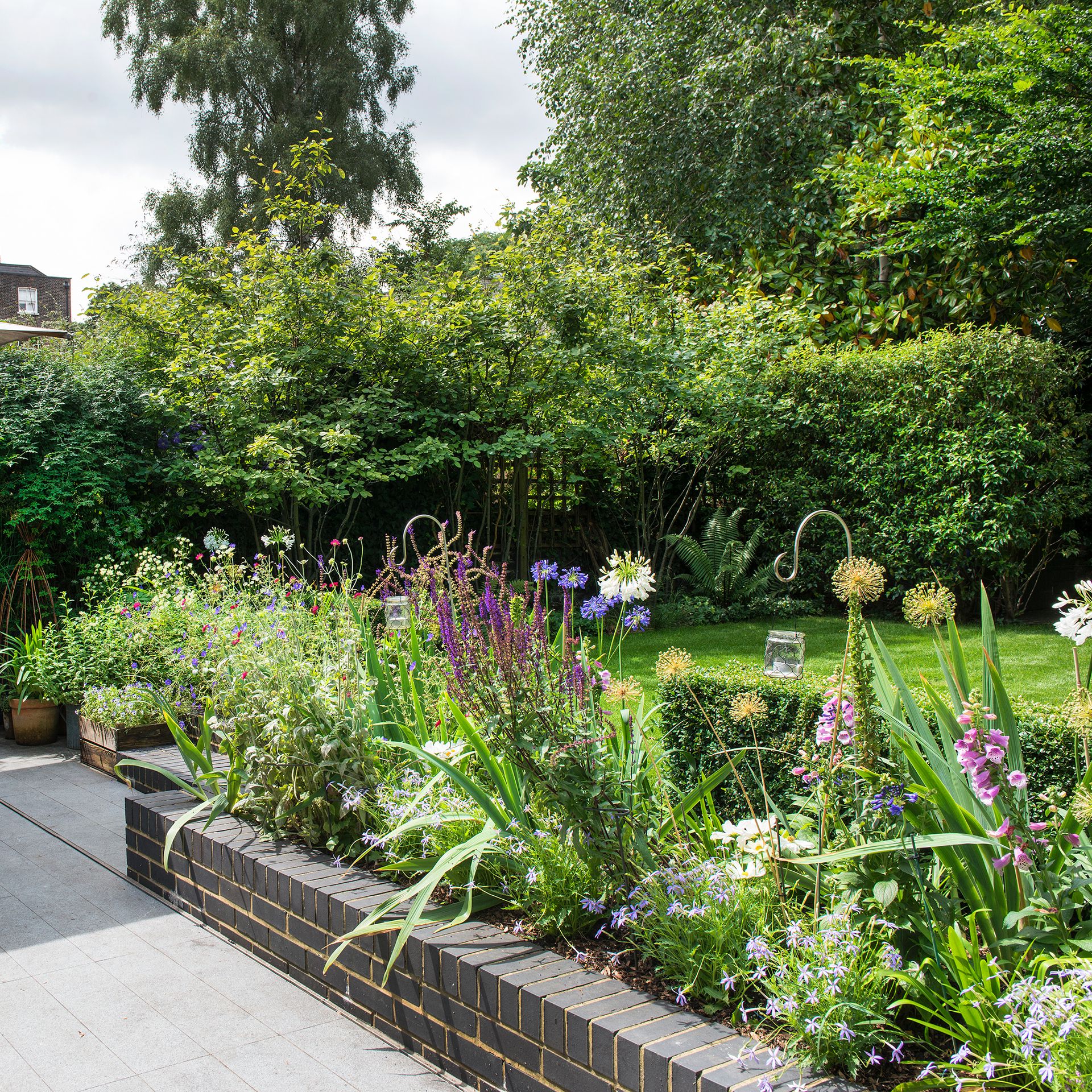 'Filling your flower beds with colour doesn't have to cost a fortune,' says Hillier Garden Centres Plant Buyer. 'Bedding plants are a fantastic option for creating a garden full of colour on a budget and are often available in trays containing multiple flowers.'
Having a colourful variety of plants in your garden border ideas is a cost-effective way to make the outdoor space more visually interesting, which in turn makes it look more expensive. The key is to incorporate a mixture of plants in a variety of ways. 'Multipack bulbs and seed packets are an excellent low-cost way to inject your garden with beautiful colour and give it a full effect, and assorted packs can be collected throughout the year to spread the cost.'
4. Upcycle garden furniture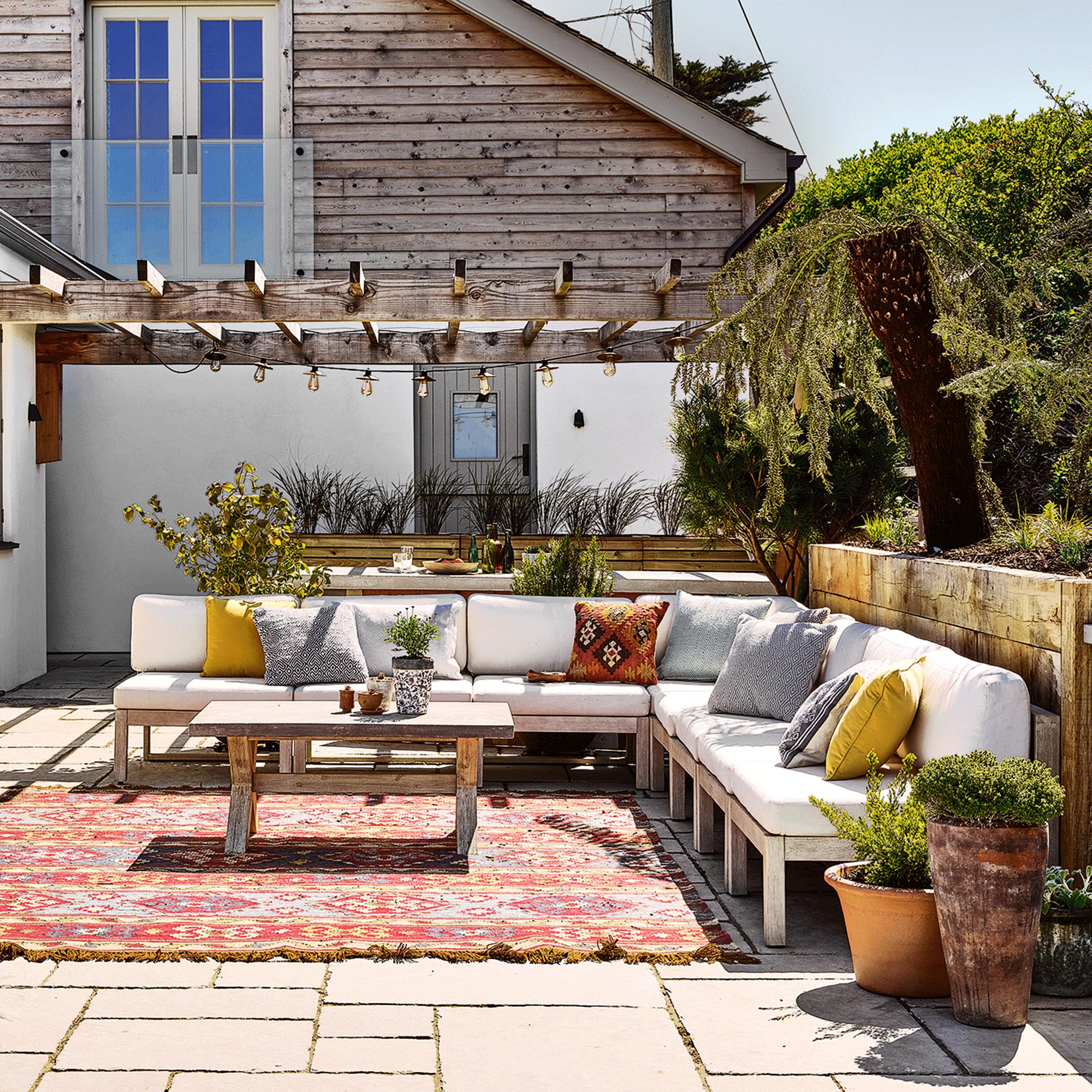 Splintering and weary garden furniture is a sure way to cheapen your garden's aesthetic, but instead of purchasing new pieces, try and give your current furniture a second lease of life instead. 
You can restore furniture back to its original colour with a treatment before freshening it up with a new lick of paint. Don't forget, the larger elements of the garden have the biggest impact, so learning how to paint a fence or the garden shed will go a long way.
5. Coordinate your accessories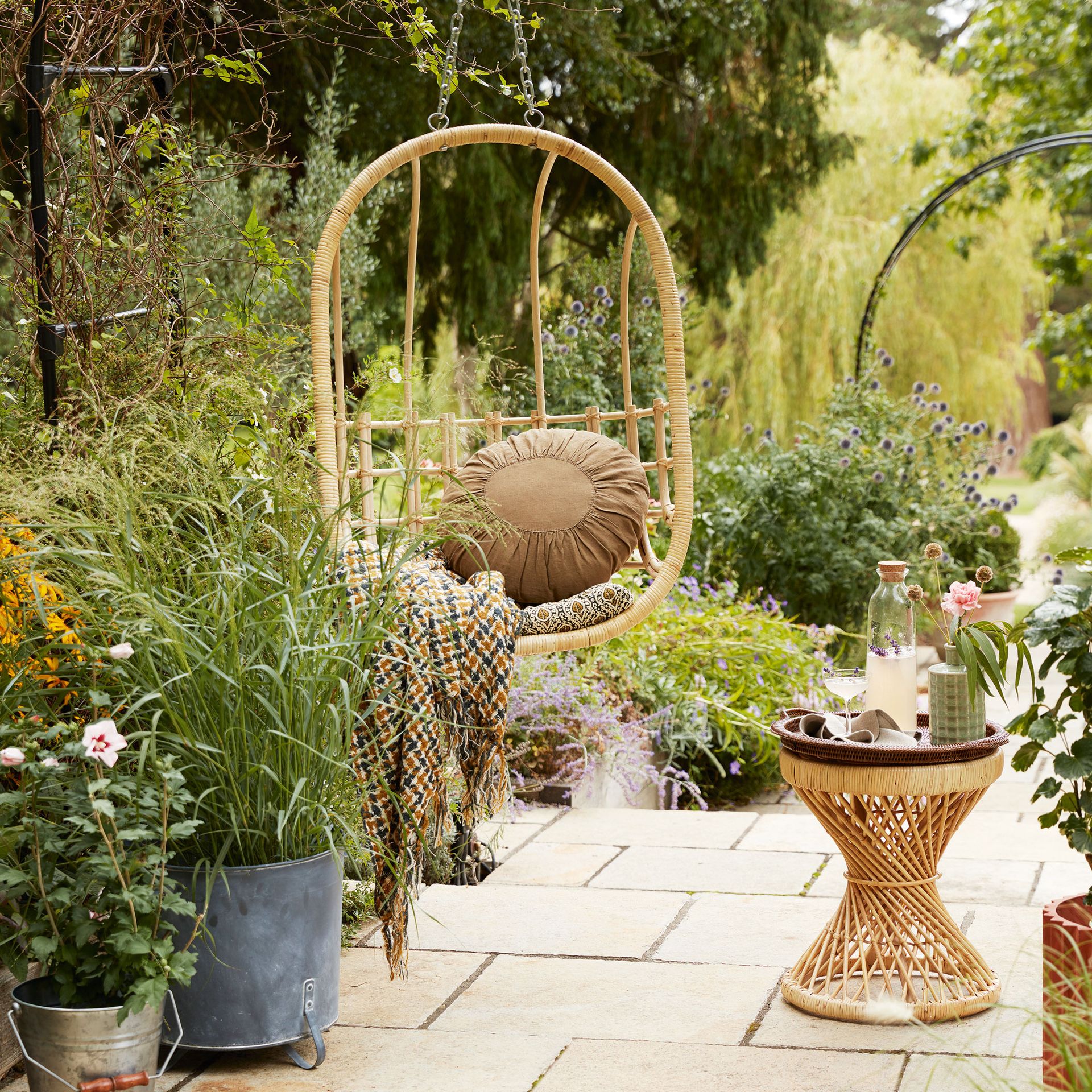 'Don't forget that adding elegant accessories can enhance your space further to make it feel more put-together and welcoming,' says Joel from Harbour Lifestyle.
Adding throw cushions to garden seating ideas makes them more inviting for you and your guests, and is an easy way to bring a bit of comfort into the garden. To make the overall picture of the garden look more luxe, coordinate all of your accessories, from the cushions to the plant pots to the gardening tools. Lean into earthy tones and terracotta hues for a charming rustic aesthetic.
How can I make my garden look expensive on a budget?
'There are plenty of low-cost ways to achieve an impressive garden, whether that's by planting seasonal bulbs in stand-out containers, or investing in great value perennial plants that will fill your garden with flowers year after year,' says Marcus Eyles, Horticultural Director, Dobbies (opens in new tab). 
'Multipack bulbs and seed packets are an excellent low-cost way to inject your garden with beautiful colour and give it a full effect, and assorted packs can be collected throughout the year to spread the cost.'