It might still be pretty chilly outside, but many of us are already thinking ahead to warmer days spent in our outdoor spaces. And according to recent predictions from Pinterest, we're all going to be utilising our gardens, terraces and balconies in a fun new way come the warmer months – inspired by our growing desire to be more sustainable.
The social media site has predicted that one of the biggest gardening ideas for 2023 will be the idea of 'rain harvesting' – or 'rainscapes', as they are naming it. 
The predicted trend centres around the idea of collecting rainwater in order to be more eco-friendly. Pinterest (opens in new tab) explained, 'People have realized that reducing their ecological footprint and maintaining a luxe home aesthetic doesn't have to be mutually exclusive. They're embracing the beauty and elegance of natural materials while safeguarding their spaces against droughts and other natural disasters.'
What is rain harvesting – and why will it be big this year?
Rain harvesting is, essentially, the collection and storage of rain water. As opposed to allowing the rain to wash away, you can use certain tools to store it for use around your home and your outdoor spaces. And Pinterest predict that we'll all be doing it over the next 12 months.
Wayfair's Resident Trend Advisor, Nadia McCowan Hill, said, 'According to Pinterest Predicts, Boomers and Gen X will be investing in rain harvesting [in 2023].
'A simple addition to make your home more efficient – if you have outdoor space – is to invest in a rain barrel or water butt. They can help you to save water and reduce your energy bills. There are a number of shapes and designs, from compact ones for smaller gardens to large-scale heavy-duty barrels to maximise water-saving.'
They can be particularly useful in the summer, allowing you to forego a hose or water from your tap to water your garden, or as part of your lawn care. The water collected can also be used for cleaning cars, cleaning gutters, or the outside of your home generally – both reducing water usage and the cost of your energy bills.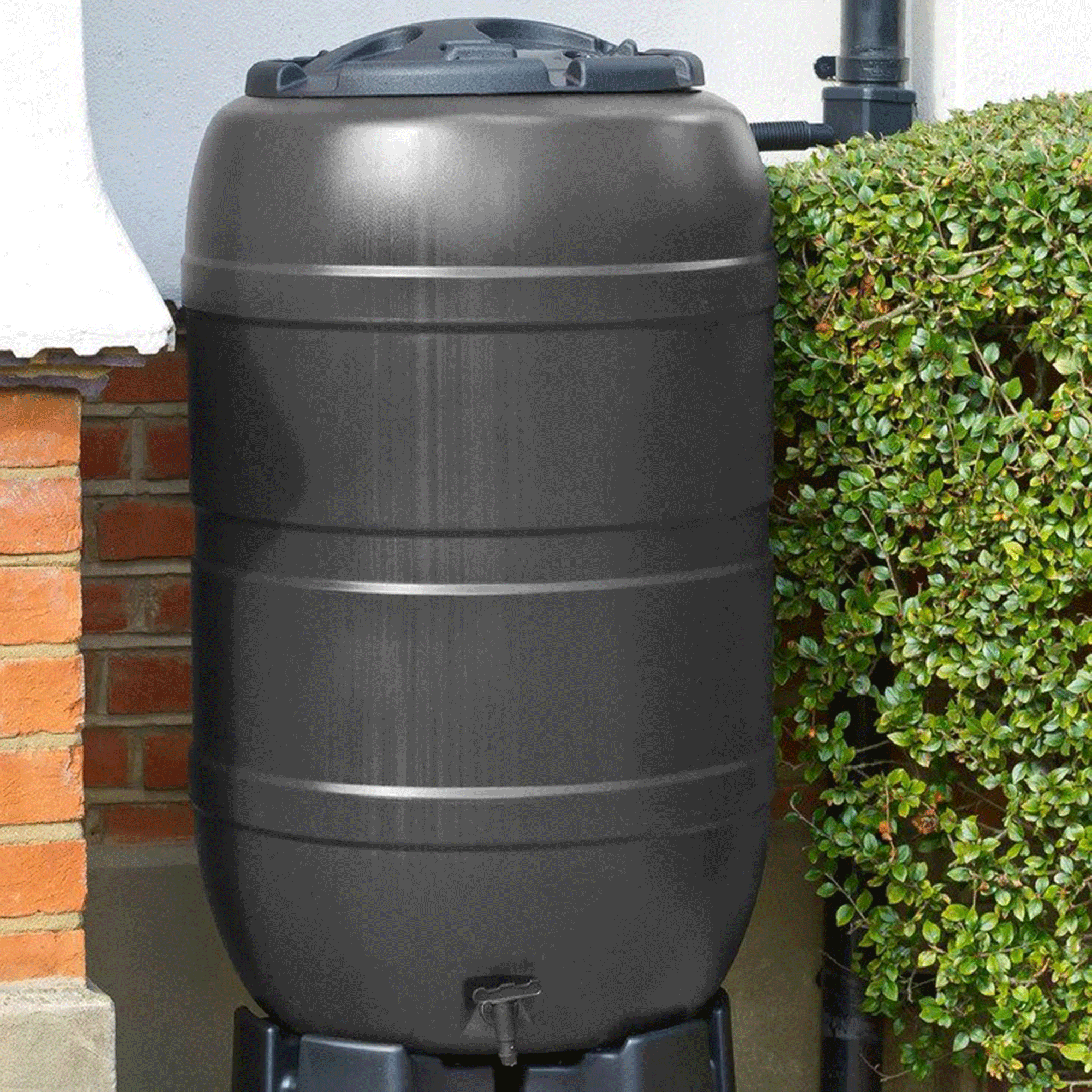 And it seems people really are intrigued by the idea of rain harvesting; searches on Pinterest for 'Rain water harvesting architecture' were up 155% in the last few months, and searches for 'Rain barrels ideas beautiful' up by 100%.
In fact, we reckon it's pretty safe to assume that rain harvesting will see a rise in prominence over the next year – 80% of the 'Pinterest Predicts' report predictions came true in the last three years, making it a great indicator of our wider interests as a society.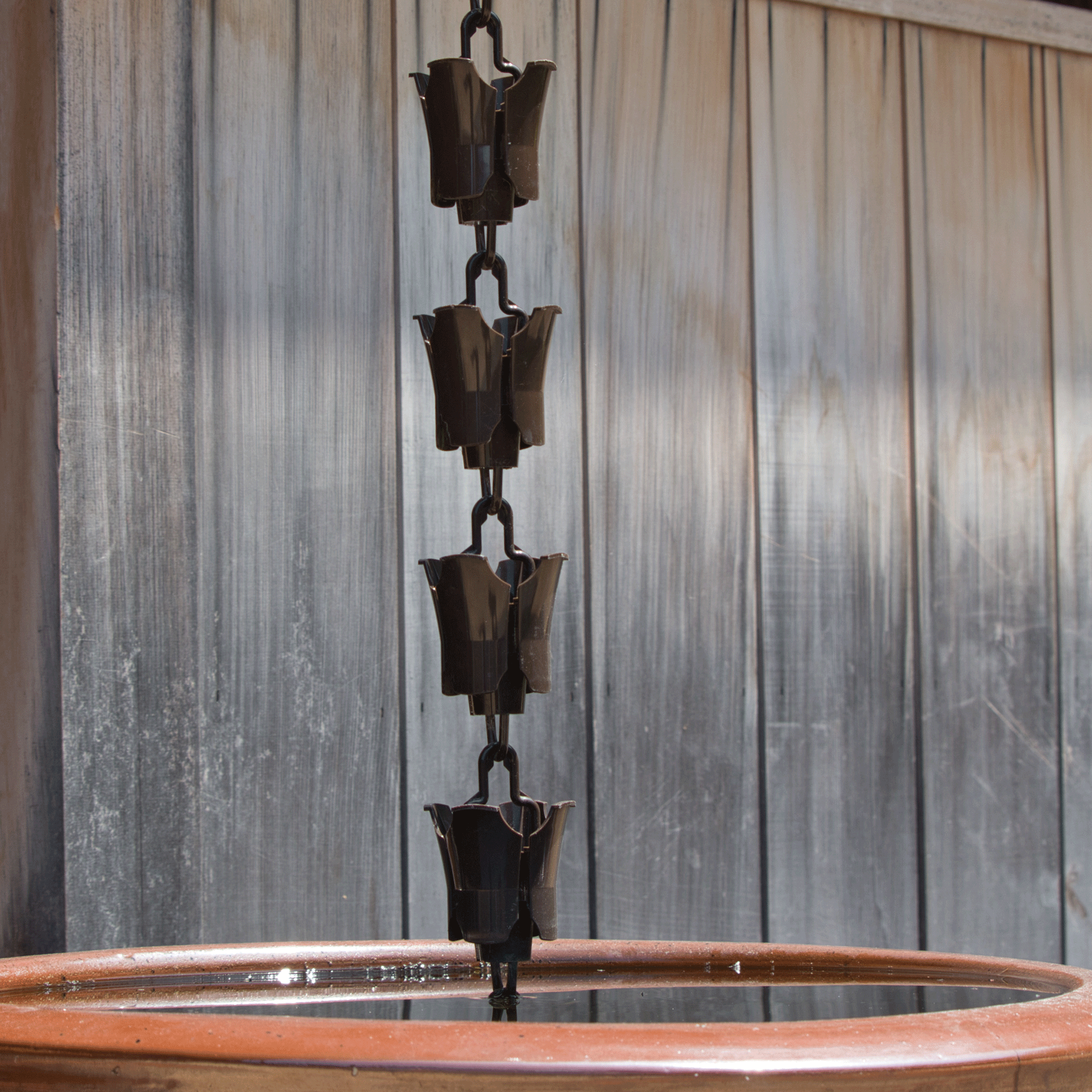 Not only are rain barrels or water butts a good choice, but rain chains (opens in new tab) can also be a great garden tool too. Rain chains are vertical chains of containers (or watering cans), that can be suspended from the sides of buildings, in order to collect rainwater and divert it away from the home. They can also be helpful in collecting rainwater for your garden, too.
And they're also very aesthetically pleasing – lots of people love the soft noise a rain chain makes, and they make for a pretty, rustic decoration for your house exterior.